TAA-Compliant Gloves and Eyewear
If you are a manufacturer, seller, vendor, contractor, distributor, or procurement professional, you should already be familiar with the Trade Agreements Act (TAA), especially if you are working for or on behalf of the US government or providing goods or services to a US government agency. The TAA makes you legally obligated and accountable for ensuring that what you provide or purchase meets the TAA compliance requirements. Providing goods or services while failing to follow these requirements can lead to criminal actions against you personally and against your company!
What is TAA?
TAA refers to the Trade Agreements Act (19 U.S.C. & 2501-2581), which is intended to foster fair and open international trade. TAA requires that the U.S. Government may acquire only "U.S. – made or designated country end products.
This means materials, assembling, or manufacturing of items that a company wishes to make available for US government purchasing cannot come from prohibited countries – China, Russia, or India.(1) In addition, there are four categories of country groups that are currently considered TAA-compliant. These are countries that belong to or participate in:
World Trade Organization (WTO) Government Procurement Agreement Countries
Caribbean Basin Countries
Least Developed Countries
Free Trade Agreement Countries
The Government must treat eligible products and services from designated countries that are part of the TAA on an equal basis as domestic products and services when they meet designated dollar thresholds. When below those thresholds, the Government must purchase products and services made in the United States. (2)
TAA thresholds are adjusted every two years, the latest taking effect in January 2022. It's important to stay current on the TAA requirements if your company is planning to conduct business with the US government. It is not any company's intent to go into business with the government and be prosecuted for committing contract fraud. However, many people and companies are prosecuted every year for selling non–compliant TAA products and for selling items at prices that do not comply with their Commercial Sales Practices (CSP) document. (3)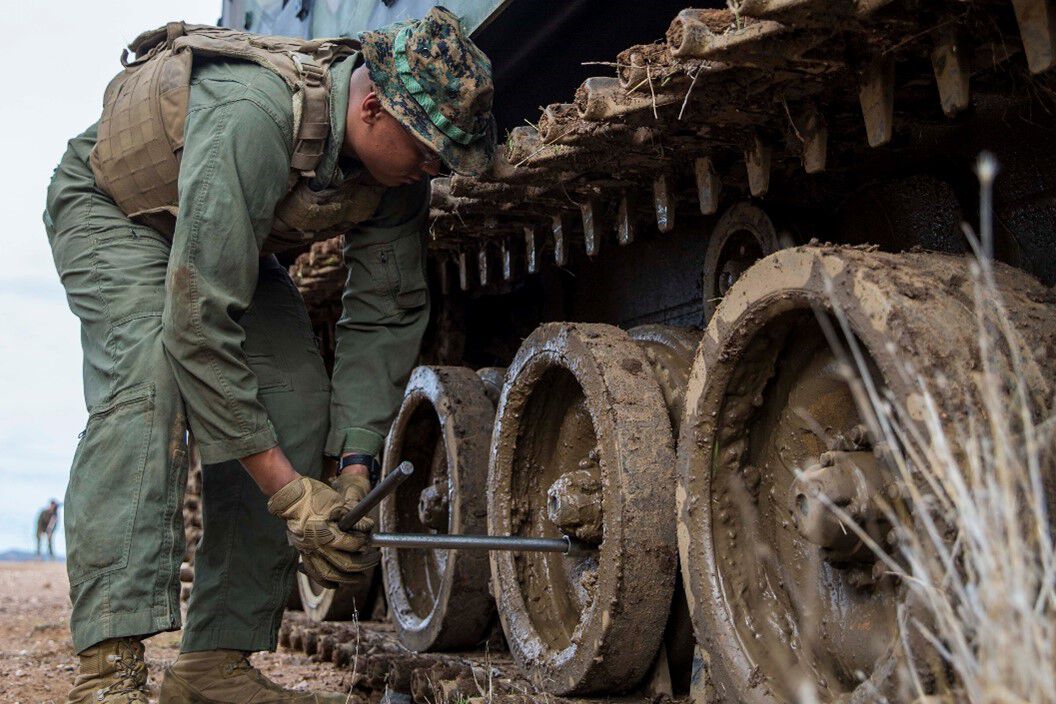 TAA Certification?
There is no official TAA certification. Each manufacturer, contractor, or supplier must be able to verify compliance with TAA requirements. Compliance is achieved by manufacturing products wholly in the USA, through a TAA-designated country, or meeting the substantially transformed requirement. If at least 50% of a product's production occurs within a TAA-designated country, it is considered to be TAA-compliant.
As a distributor, seller, or purchaser providing or procuring TAA-compliant products, you must be assured that the manufacturers and vendors with whom you do business can validate that they are following the standards. Some manufacturers keep it simple by listing TAA compliance statements, policies, or analyses on their websites. If such information is not listed or available, you need to ask for copies or change to manufacturers and vendors who readily provide the information to you.
Mechanix Wear has TAA-compliant PPE
Mechanix Wear is a leading provider of TAA-compliant personal protective equipment (PPE). We work with government agencies, contractors, and organizations to offer the highest quality products through our designated TAA-compliant protective gloves and eyewear categories.
As a distributor, agency, or contractor, you know that PPE purchases to government agencies or to federal contractors requires providing PPE that follows these strict TAA standards. You can be confident and assured that Mechanix Wear's TAA lines follow and meet these requirements.
Regardless of your or your customers' needs – general purpose work, welding, impact hazards or for public safety – Mechanix Wear has the comfort, fit, and protection levels needed to keep people safe and keep agencies and businesses in compliance, without fear of where, how, or by whom the PPE is made. Selections provide a variety of materials with options that include anti-static, dexterity, heat-resistance and welding, and are touch-screen sensitive. Our eyewear is available in a variety of lens colors to fit customers' specific needs and, with our innovative designs, continue to offer comfort, fit, and function in addition to meeting TAA standards.
Our TAA-compliant PPE expands across numerous industries - construction, pulp and paper, manufacturing – in addition to oil/gas, mining, utilities, automotive, electrical, and welding.

TAA Glove Options
Our Light Duty Tactical line of gloves offers excellent abrasion- and puncture-resistance for durability and remain touchscreen capable. Also machine-washable, they can be easily cleaned and reused again and again, assuring the wearer that dirt, mud, or contaminants have been removed and will not be a skin-contact hazard. These gloves work well for military, law enforcement, flight deck, and maintenance/repair tasks.
When there is a need for greater levels of protection from impact hazards, our Tactical TAA M-Pact® gloves answer the call! With the innovative Trek-Dry® material, hands remain dry and cool while retaining touch-screen capability and machine washable.
Our TAA leather welding gloves offer excellent heat-, cut-, and abrasion-resistance and stitched with DuPont Kevlar® thread for durability and structural integrity.
All of our TAA-compliant gloves come in five sizes so the wearer can be assured the protective glove will fit, increasing comfort and dexterity while protecting the fingers and hands.
TAA Safety Eyewear Options
When it comes to providing eye protection, all of our Vision™ safety eyewear offerings are TAA-compliant, and all have high-impact polycarbonate lenses. Our newest innovative designs are built in-house with our own design molds. These are not "me, too" glasses made from the same molds as our competitors. With two years of development, our Vision eyewear is made to comfortably fit most wearers' facial shape to ensure full protection and comfort.
Available in a variety of lens colors for specific needs (low-light, extreme light, indoor, anti-glare) and utilizing 99% ultra-violet (UV) protection, our Vision™ safety eyewear must be experienced to be believed!
TRACK our TAA Gloves and Eyewear
Our newly introduced TRACK program allows you to set up a no-obligation in-house trial with front-line employees, putting our gloves and glasses to the test. Signing up is easy and quick. With it come more benefits than just trying them out.
In addition to trialing product samples, TRACK also includes an expert risk assessment to help you with your challenges or identified opportunities. Once the assessment is completed, we will provide the quantity and type of protection needed, as uncovered in the assessment findings. We partner with you and your customer to provide solutions for those identified needs and continue with you in your journey to ensure the solutions are working for you and your team.
Summary
Mechanix Wear offers TAA-compliant gloves and eyewear for your specific industry and purchasing needs. Signing up for TRACK ensures you have our experts working with you to find, trial, and match exactly what PPE you need to protect your people and maintain TAA compliance.
[1] - https://www.upcounsel.com/taa-compliant
[2] - https://www.insidegovernmentcontracts.com/2022/01/new-trade-agreements-act-thresholds-take-effect-january-1-2022/
[3] - https://www.cablestogo.com/learning/library/standards-specs-certs/recognize-taa-compliance