Work Stories
Mar 24, 2022
1st Place Supplier of the Year Award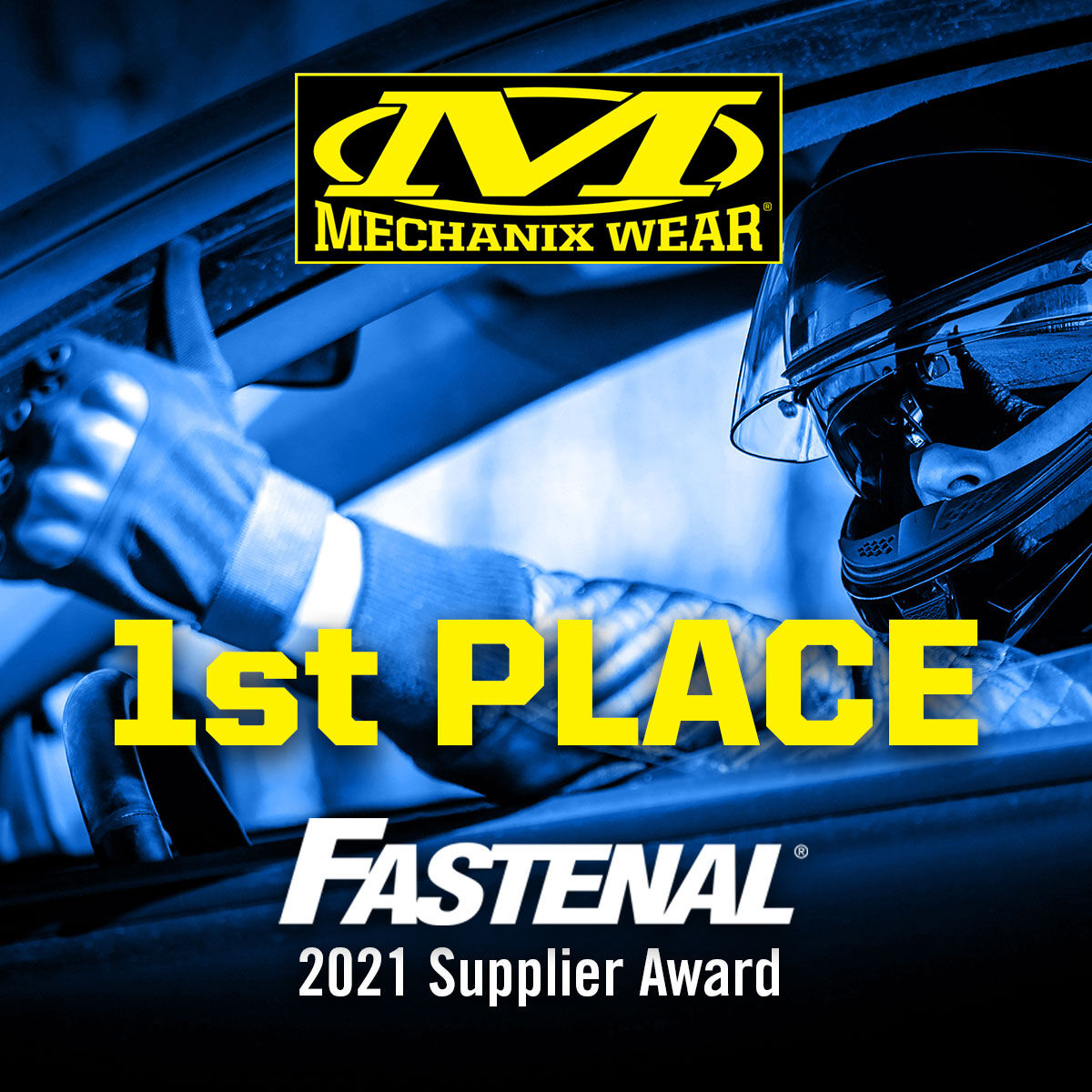 Mechanix Wear has won a first-place Supplier Award for 2021 from Fastenal®, one of the world's largest wholesale distributors of industrial and construction supplies in the United States, Canada, Mexico, North America, and internationally. This is the fourth time Mechanix Wear has won Supplier of the Year in its category, and the sixth award in total for Mechanix Wear in the last 9 years.
The award in the Supplier Class 2 category of Fastenal's annual "Supplier Scorecard" program recognizes outstanding performance according to a variety of critical operational procedures, such as order fulfillment, sales growth and other key performance indicators. Mechanix Wear ultimately was ranked the top yearly performer among 33 eligible peer suppliers in the category.
"Overcoming supply chain issues has been a nothing short of a herculean task over the last two years, but through smart, hard work and dedication to our customers, our products, our service and support, we have been able to stay on top of our game. This recognition means a lot, it's an honor to be awarded the top position for this important category within Fastenal and receive another coveted blue jacket, and we're already hard at work ensuring the momentum stays strong through 2022 and beyond," said Royce Hanamaikai, Director of National Accounts at Mechanix Wear.
Fastenal's Supplier Scorecard Program is intended to measure success among supplier partners and help promote understanding of Fastenal's supply chain and the company's focus on growth through customer service.
About Mechanix Wear®: Since the debut of the Original® work glove at the 1991 Daytona 500, Mechanix Wear has built a reputation as the leader in automotive, construction, industrial, and tactical hand protection. Headquartered in Valencia, California, the Company sells its products across various channels in more than 70 countries. Our mission is to look beyond conventional ideas and continually innovate the most advanced gloves for working hands. The Tool That Fits Like a Glove®. For more information, visit www.mechanix.com.
Media Inquiries:
Julie Trottier, Vice President of Marketing E: jtrottier@mechanix.com P: 661-388-9321